Send-It Sally
cartoon yourself RPM Graphx
$79.95
Send-It Sally:  No matter what track you show up to, you can be sure that this guy is going to send it bigger than anyone else. Don't matter if that means quadrupling a rhythm section that was never designed for that, or going flat off a high speed single. Oh, and just to make sure you know he's a boss, he'll add some style and glance at you mid-flight.
Seriously though... Who doesn't want a custom sticker of them self? Whether you stick them on your race hauler, cell phone, bathroom stalls or your buddies front number plate before he leaves the gate, we can guarantee you'll be sticking them everywhere. 
Not only will you receive the quantity of stickers you've asked for, but we'll also email you a high quality picture of your custom rider so that you can post that image everywhere! 
Customize Your Kit
The Next Revolution in Graphx
Here at RPM Graphx, we know no limits. Have a unique graphics project and looking for some help? We are always up for the challenge. Contact us today!
Related Products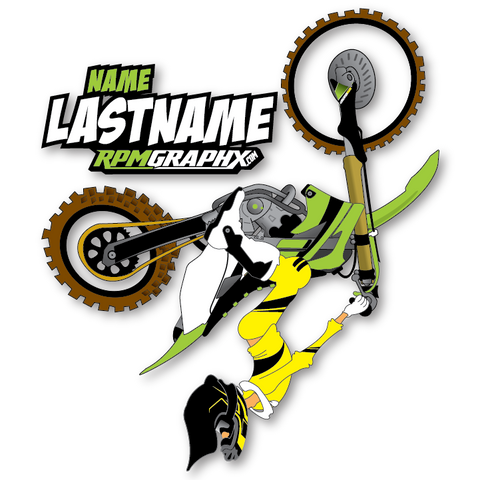 Backflip Bernie
RPM Graphx
$79.95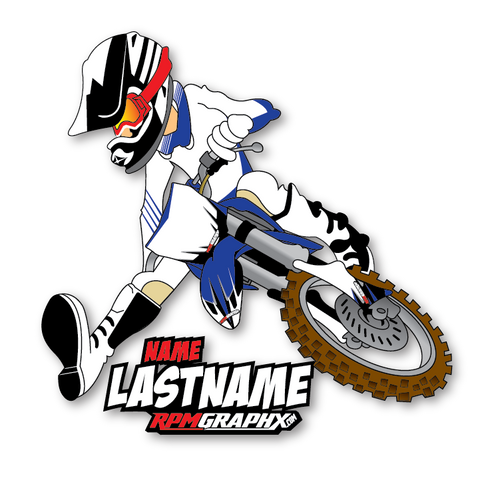 Corner Speed Connor
RPM Graphx
$79.95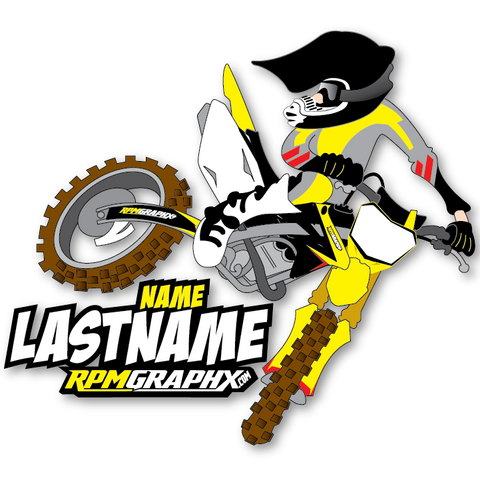 Smooth Steve
RPM Graphx
$79.95